Moderators: OMRA, dlharte, oregonsage, Tawmass
The Boy
Nada por ahora.
---
Max is playing CCYF football again this year as well. For the past 2 weeks they have practiced every night for 2 hours. Last year he broke his arm on the last play of the first game. That took him out for all but the last 2 games. We are hoping for better luck this year.
OMRA Competition Director
Team NORA and Off-Road Dad
---
This is The Boy's first year of youth FB (only going into 4th grade). He enjoyed soccer and basketball the past few years, but holy cow, he has gone completely grape ape for football. Since I've never been able to get him to hardly watch FB, this has come as a big, welcomed, surprise. Hopefully he doesn't break anything. Chip Kelly, if you are reading this....
Nada por ahora.
---
A limit of fish from yesterday
I'm excited for this Sunday when I get to fish Bruce, Barrett and Jill Brown. Barrett's mom was high bidder on my trip at the OMRA Banquet and it's time for me to get them out and hopefully into some fish.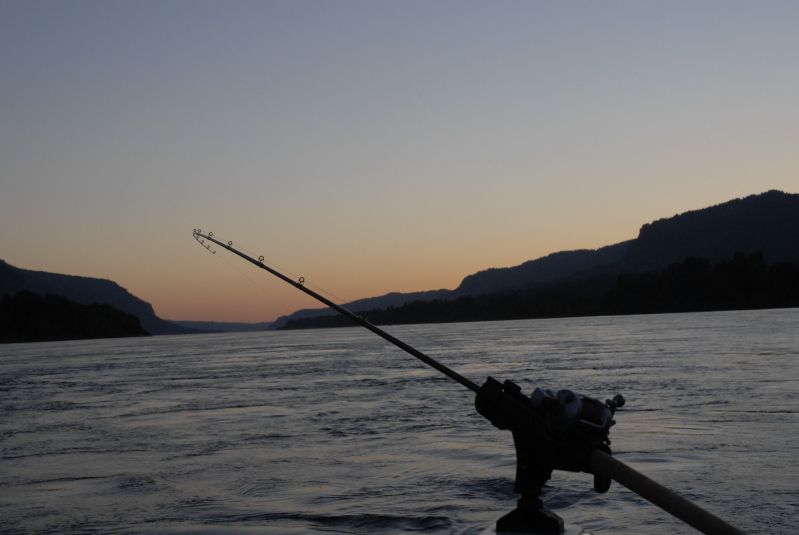 OMRA Competition Director
Team NORA and Off-Road Dad
---
Dan, you need to let me know where you like to fish so we can come by and spill your coffee.
Just a little quickie (my usual helmsman was off with a hurt leg, so Ms. Deminimis was at the helm....drifting starboard....making it difficult....at least that's my excuse for loosing the wave so quickly in this one). Yea, I'm giving up chewing gum after watching this:
http://www.youtube.com/watch?v=cW5HPWy1 ... e=youtu.be
Don't have a surf board small enough for The Boy, but he doesn't seem to mind going Belly Style:
Nada por ahora.
---
I like to dig Clams.

Riding is better than everything, well almost.
When you're mad at someone, it's probably best not to break his arm with a baseball bat.

Evel Knievel
---
AA Pro Class

Posts: 95
Joined: Thu May 09, 2013 9:33 pm
Will fire up the old barbecue grill.

After a good ride, nothing better than this.
Know your limits... exceed them often.
---
I now enjoy making ears bleed (at the end of an 80' line).
Nada por ahora.
---
That thing needs some rod holders, an anchor nest, fish box and a few other gadgets then you will be money.
OMRA Competition Director
Team NORA and Off-Road Dad
---
No fish in The Craft Mr. Harte. However, I'm going to have to send The Girl your way some day so she can get her fish on proper. If given a choice, I think she'd rather fish. Weird kid that one. Still...
No place for silly rod holder anywho:
Nada por ahora.
---
Going to the beach and surf.
---
Trying to work on some of my projects over the summer.
I'm a huge fan of Novak Djokovic. He won six titles of australian open. Can you believe it? Roy Emerson the second best. And Roger Federer is the actual
champion of australian open 2017
.
---
Booked a trip to Bali, Indonesia for the summer. Can't wait to be there!
---
---
Who is online
Users browsing this forum: No registered users and 1 guest